Friday, June 9 – Sunday, June 11, 2017 – Super Fun Dance Camp!
Join us for a weekend retreat of Tribal Fusion Style Belly Dance.

2017 Instructors: Jill Parker, Brenna Crowley, BellaDonna Boheme, Mimi Fontana, Johanna Xenobia, Carmine Guida, Brad Mack, Kylie Hilali, and Casey Bond.

Get your drum and dance jam on! Participate in our swap meet and bust out your best tribal gear for our show and haflas. Dance, hoop, poi by the fire pit at our Friday night bonfire.Enjoy hiking along the lake or on various trails surrounding the camp. We promise to have s'mores!

Saturday, June 18, 2017  – Intimate Revelations
Intimate Revelations is a theatrical dance cabaret in which dancers will delve into their most personal selves and share their discoveries. Maybe you will see yourself in their dance. Join us….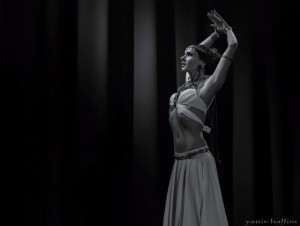 Tickets available:
http://dixonplace.org/performances/a-choreographers-vision-intimate-revelations/

Featuring
April Rose
Dalia Carella
Rin Ajna
Ranya Renee
Brenna Crowley
Irina Bellyrina
Danielle Hutton
…

Lauren Caspar & Lauren Robbiani
Natalie Nazario
Maki Moves
Serena Spears
Entelechy Dance
Raks al Zahra
Francesca Avani
Be. Coming Movement

Vending by D. Webb Designs and Amuletic!Dixon Place
161A Chrystie Street
between Delancey and Rivington Streets
J to Bowery; F train to Essex Street, Enjoy drinks at the lounge upstairs at 6:00pm
Theater doors open at 7:00pm
Show starts at 7:30pm
$25 in advance
$30 at the door
Saturday, July 29, 2017  – Bridge Street Belly Dance
Experience an evening of accomplished performance artists traveling from all over New York and New Jersey, right here in Catskill! Hosted by Francesca Avani, this evening is dedicated to the exciting art form that is Fusion Belly Dance.
Buy your tickets here: http://bridgestreetbellydance.brownpapertickets.com/
Featuring performances from…
✯ Jo Boring & The Lunachix
✯ Lauren Robbiani
✯ Serena Spears
✯ Danielle Hutton
✯ Lauren Jeanette
✯ Cherish Holmes…
✯ Brenna Crowley
✯ Rose Calavera
✯ Makeda
✯ Jessica Lee LoBello
✯ Gerudo Vagrants
✯ Francesca Avani
Bridge Street Theatre
44 West Bridge Street
Catskill, NY 12414
July 29, 2017
$22 in advance
$25 at the door